Biodegradable, compostable, without microplastics
We have produced a bioplastic that does not leave microplastics after decomposition. It is fully compostable. Many types of NonOilen will also decompose in home compost or simply in the soil.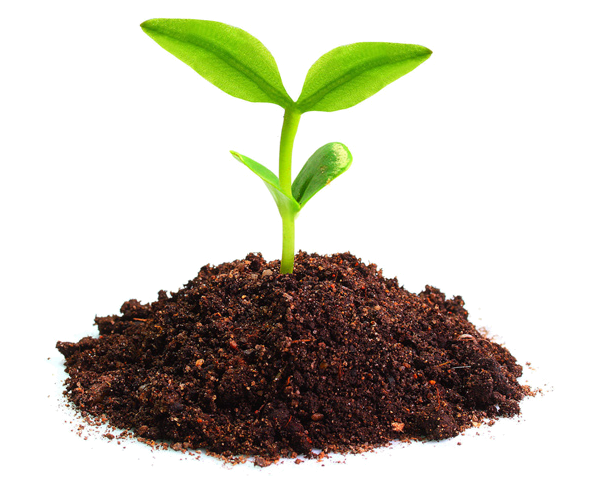 NonOilen® meets the highest criteria set for bioplastics
According to the current designations, synthetic polymers based on fossil raw materials can form part of the bioplastic composition. These are the ones that can guarantee bioplastics a range of properties identical to those of the traditional plastics. NonOilen® does not contain synthetic polymers. That makes it unique. It consists of a mixture of polymers based on natural substances with the addition of ecological additives. By adjusting the composition of the mixture or the technology of its preparation, the properties of the granulate can be modified. A wide range of products can be made from it using common plastics production technologies.
NonOilen® presents a solution that is nature-friendly and practical for people.
All classes of NonOilen® granulate are biodegradable, usually by composting them in industrial compost. Some types decompose just as well in soil. We also tested composting in real life in Slovakia and Germany. NonOilen® decomposes without forming material residues and microplastics. This is proven by a study created in collaboration with an independent university from the Czech Republic.
From renewable raw materials
NonOilen® is a mixture of biopolymers that are primarily produced from biomass. Other main additives also come from renewable raw materials. The production of NonOilen begins in the soil, and the life cycle of the product, which is made from NonOilen, ends there as well. Through biological decomposition in compost or soil, the material breaks down into biomass that can be directly used in agriculture.
Similar to synthetic plastic
NonOilen® can be hard, solid or brittle. It can also be flexible and sufficiently sturdy. We can produce NonOilen®, which is dimensionally stable up to a temperature of 120 °C, able to retains its properties during storage and use. It is an alternative material intended to be used repeatedly. It can be printed.
The uniqueness of NonOilen also lies in the fact that it does not impose restrictions on manufacturers, but rather opens possibilities. The manufacturer (customer) indicates the direction, in which the modification of our material will proceed. Feedback and communication with the market allows us to push the boundaries of NonOilen's properties to correspond with what our customers demand.
The ecological composition of NonOilen allows the material to be used in the gastro sector, food industry, cosmetics, toy production or agriculture. Thanks to its biocompatibility, it is also suitable for medical applications. It can be used as a carrier for slow-release drugs. NonOilen can also be used as an excellent carrier material for tissue engineering and temporary implants, which will gradually break down into normal metabolites in the recipient's body without any negative effects. Despite its biocompatibility, it is not suitable for direct consumption.
NonOilen® does not contain synthetic polymers, the production of which is based on fossil raw materials, such as oil or natural gas. When creating it, we fully adhered to an environmentally-friendly approach. Synthetic polymers are taboo for NonOilen® . The reason is simple: our material has to end its life cycle through biological decomposition, the natural part of which are gases such as CO2, or methane. Therefore, the products of biodegradation must not be fossil raw materials, so as not to contribute to the greenhouse effect.
Products from NonOilen will also be materially recyclable. The research team is actively studying the number of recycling processes the material can withstand while maintaining its original properties. When recycling, it is necessary to use NonOilen products within the closed loop system, about which you can read more about in the Applications section.
Plastics from plants, plants from plastics?
The production of NonOilen requires soil and plants. Composting NonOilen creates biomass that is suitable for further cultivation. See the entire life cycle of NonOilen® bioplastic.