Nonoilen, compostable material
The name Nonoilen was created by connecting three words – non, oil and environment. Its main message is "it is doable without oil"
Characteristics of most of the bioplastics currently on the market:
they contain polymers or other additives on fossil base,
some products made from them are usually very brittle and exhibit insufficient shape stability,
mechanical properties deteriorate over time (physical ageing effect),
biodegradation is very slow or none,
their properties limit application areas.
We are using waste products from other industrial segments as raw material for production of some special Nonoilen grades. Nonoilen is a polymer blend based on biobased polymers with suitable additives. By adjusting the composition and the technology of its preparation, it is possible to modify the final properties in a relatively wide range, making it an excellent material ready to satisfy various customers' requirements. There are two basic types of Nonoilen.
was created by combining two polymers – PLA (polylactic acid) and PHB (polyhydroxybutyrate). Natural-based plasticizers (primarily derived from citric acid) and other fillers are added to obtain sufficient flexibility. Products from 1st generation Nonoilen can be hard, firm, brittle, flexible, and highly tensible, as needed. The natural colour of the products is white to beige, but it is also possible to produce transparent, almost clear thin-walled products. All the blends of the 1st generation are guaranteed to be compos-table in an industrial compost (temperature above 55°C, humidity above 40%), and some of the specific types can also be decomposed in home compost (temperature above 25°C, humidity above 30%). It is protected under patent WO 2012 141660 A1 in several countries.
is based on the 1st generation but is different in composition and the technology of its preparation. Apart from the basic polymers, PLA and PHB, it also contains specially modified thermoplastic starch, TPS. The properties of the 1st and the 2nd generations are similar. However, the products from 2nd generation Nonoilen have a characteristic light brown colour – it is impossible to produce a transparent product. Biodegradation of the 2nd generation is guaranteed in home compost, and some specific types decompose even in the soil. Thanks to the addition of thermoplastic starch (TPS) and unique production technology, the 2ndgeneration can easily undergo biodegradation in industrial and home compost conditions and soil. You can adjust the total decomposition period – in the industrial compost, it is max. 120 days.
Nonoilen does not sustain the conditions of compost and does not pollute it. It is a part of a naturally occurring carbon cycle. Nonoilen materials decompose in the same way as other natural materials. The decomposition is a result of a biochemical action of microorganisms in compost or soil. The biodegradation takes 20 to 100 days, depending on the type of Nonoilen material, the shape of the product and composting conditions.
Nonoilen is a unique thermoplastic material which meets the highest criteria of ecological plastics, making no compromises.
• 100% polymers from renewable raw materials
• Properties comparable to commonly used plastics
• 100% biodegradable, does not create microplastics
• Possibility of material recycling
Nonoilen is an ecological alternative which can be used in various applications as a replacement of the commonly used plastic materials made from oil. It is a progressive biodegradable material from renewable resources.
Nonoilen is made from polymers 100% sourced from renewable raw materials.
Nonoilen enables a closed product life cycle, which is consistent with the philosophy of giving back to nature what we have taken from it. Its decomposition does not contribute to the greenhouse effect and the global warming.
Nonoilen is 100% biodegradable and, depending on its particular type, it decomposes in home or industrial compost; special types of nonoilen can also be decomposed in soil. It decomposes fully – no microplastics. It is decomposed only in biologically active environment.
Nonoilen is a material developed and produced in Slovakia.
Produced without oil
Nonoilen contains no synthetic polymers based on fossil raw materials/oil. Properties are similar to the commonly used plastics (PE, PP, polyesters etc.).
Nonoilen is decomposed into natural, nontoxic, components which have no negative impact on nature.
Nonoilen products are fully compostable at the end of their life cycle. This unique material is biodegradable, and after its decomposition, there are no microplastics, no environmental burden.
Essential components of Nonoilen are sourced from biomass.
By processing it, you can produce different types of Nonoilen.
You can produce various products from Nonoilen – it is an ecological replacement of commonly used plastics
Nonoilen is fully compostable without microplastics.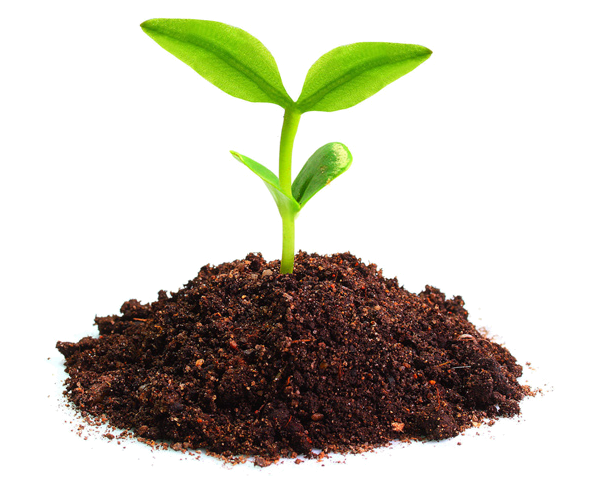 Composting results in a substrate suitable for improving soil quality.
Nonoilen is suitable for the production of a wide range of products with various properties. Based on the type of application, products can be reusable, safe for food contact, can be washed in a dishwasher repeatedly, and can withstand hot water up to 100°C.
Food containers, bowls, plates, glasses
Transport and single-use packaging
Bottles and liquid containers
Nonoilen is a genuinely biodegradable material. By the action of microorganisms, it is entirely biochemically transformed into biomass and other side products of living organisms. It is not decomposed into microplastics, unlike oxo-biodegradable plastics, for example.
You can modify the properties of the Nonoilen materials based on the customer requirements. Different modifications can be widely used and apply in food, automotive, electrotechnical, furniture, toys, pharmaceutical, printing, fashion, or textile industries.
Choosing a suitable combination of Nonoilen components, we can produce plastics that provide:
sufficient flexibility, stable over periods of several years,
enhanced shape stability at elevated temperatures up to 100°C,
stable properties while being stored or used,
excellent colouration and printability,
biocompatibility which gives the potential for medicine applications.
Nonoilen blends exhibit much better processing stability than other bioplastics on the market. You can modify Nonoilen rheological properties according to the requirements of individual processing technologies.
Nonoilen is designed for processing by common processing technologies for thermoplastics, such as:
blowing of hollow products,
thermoforming/vacuum forming,
technical fabrics
(especially for agriculture applications),
Comparison of Nonoilen material properties with the most commonly used bioplastics on the market
Nonoilen is currently the only available bioplastic material that meets all the criteria of modern ecological plastics without compromising. It stands out among other competitors thanks to its good mechanical properties even without synthetic polymers. Nonoilen materials are based on polymers from renewable resources and are 100% biodegradable in industrial or home compost conditions. Biodegradation is complete, leaving no microparticles.
You can modify Nonoilen materials to excellent shape stability up to 110°C, which allows, for example, the production of containers for hot beverages and washing in hot water for multiple uses. Products from Nonoilen can be hard, firm, brittle, but also tough or flexible. Nonoilen is suitable for separate material recycling. It is not possible to be mixed with synthetic plastics for recycling.